I'm reliably informed that both mother queens and baby queens are doing well in both the Knockainey (Sophia) and Foxgrove (Rockbarton) sites. The new Sophia queen has just started laying and the Foxgrove novice is well established. Many thanks to Alan (Forskitt) who expertly divided both colonies and nursed them through the early weeks of transition. It would appear that the Sophia project now has two colonies to monitor. All we need now is an improvement in the weather.
In an effort to 'weather-proof' the scales units an improvised rain shield was added to both Foxgrove hives. Transparent plastic packaging from curtain rails would appear to have the correct box profile to enclose the scales runners which are located underneath both hives.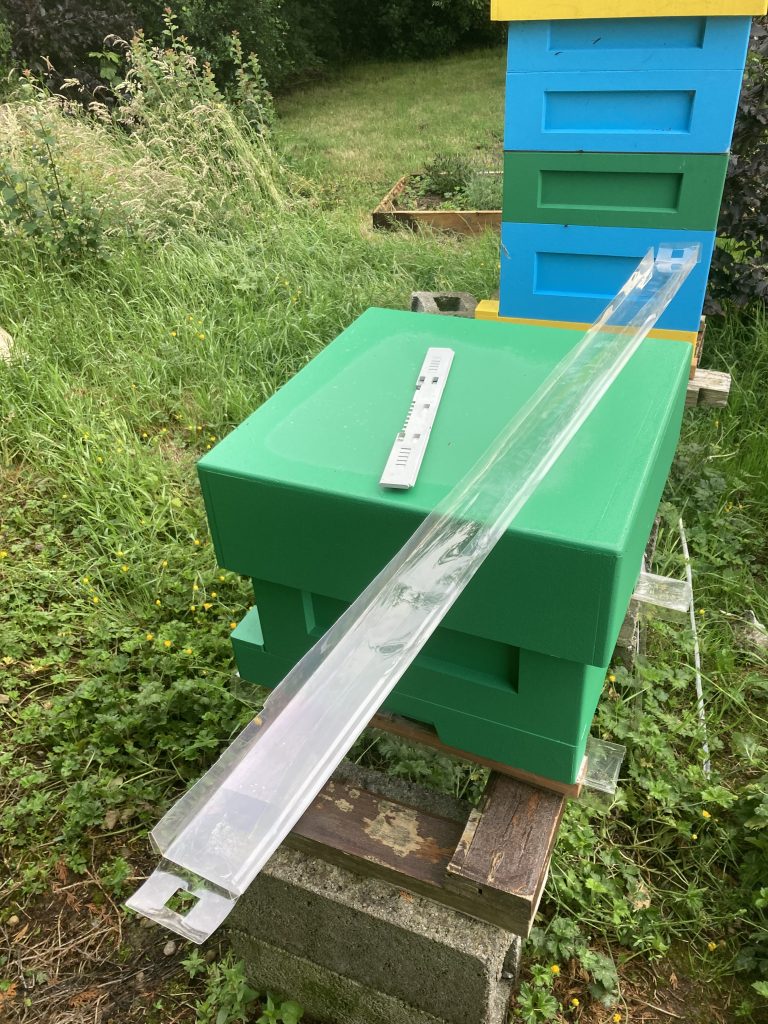 The bottom face of the package was cut off leaving a three-sided shield. The shield was cut to a length slightly longer than the scale runners and placed over the scales so as to keep rain of the scales while not interfering with the scales weighing mechanism. Hopefully, this will provide the weather protection needed. If it works, we will repeat the procedure with the Sophia hives.