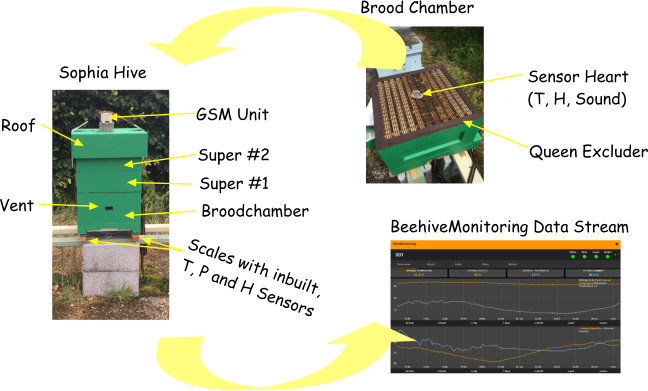 The Sophia hive is mounted on a 'scales' unit which not only monitors the mass of the hive but also measures the external air temperature, pressure and humidity. An internal 'heart' sensor rests on top of the 'plastic Queen Excluder' and monitors the (internal) temperature, humidity and sound of the brood. All sensors communicate using Bluetooth with the GSM module on top of the hive. The GSM unit in turn links via the mobile phone network with the cloud. Data is updated every hour but update rates can be increased to every 15 mins if desired. The data may be viewed and downloaded for closer scrutiny and analysis by following the link below.
https://main.beehivemonitoring.com/e23614415b374d82b2c93a9ed7b191b8
NOTE: THERE ARE THREE HIVES (001 TO 003) BUT THE SENSORS ARE LINKED TO HIVE 003- THE LINK ABOVES OPENS UP ON 001, SO TO SEE THE DATA FOR 003, CLICK ON THE TOP LEFT CORNER DROP DOWN MENU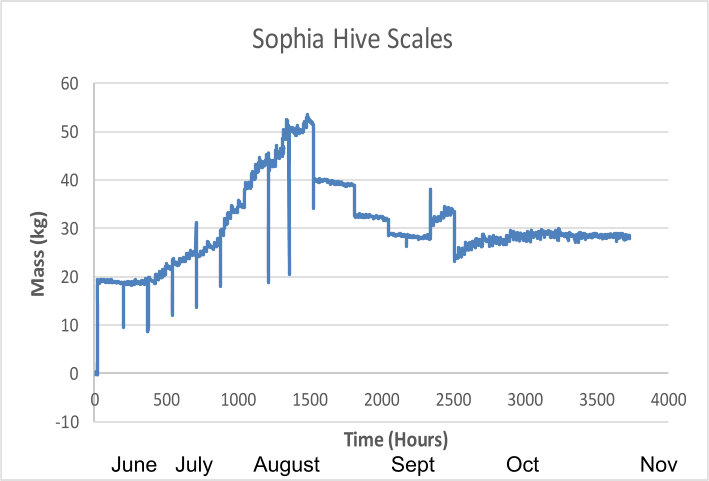 The spike changes in mass arise when the hive is opened for inspection – a process which involves removing the hood and supers. The large drop in mass in August is due to the removal of a full super for honey harvesting.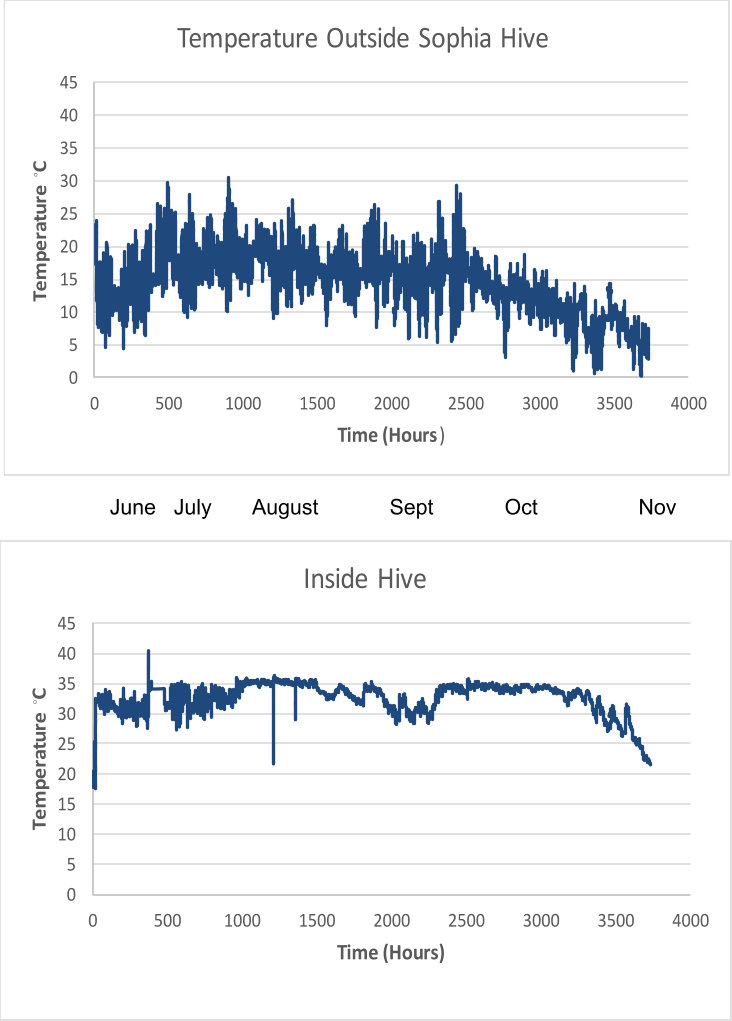 The outside temperature varies by typically 15 degrees Celsius or more between day and nightime. However, the bees manage to keep internal temperature variations to a minimum. How do they do this?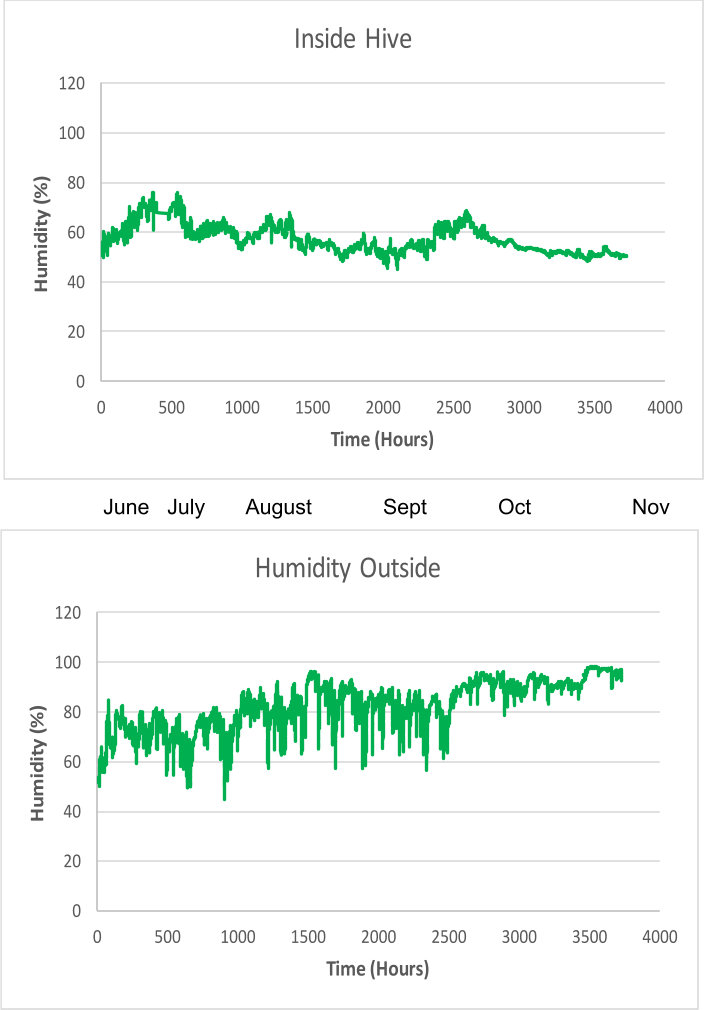 The hive does not have an air conditioner nor central heating. How do the bees regulate the temperature and humidity of the hive?