This Blog
Will detail the installation of the Sophia, electronically monitored beehive, in an established apiary at Knockainey, Co Limerick. The plan is to stream data from sensors in the hive to the cloud where the data will be made available to anyone interested, via the Sophia website. The 'Three Counties Beekeeping Association' has kindly offered to help us establish a colony of bees in the hive and to help with their care.
The Hive
A National Polystyrene hive was purchased from Donegal Bees.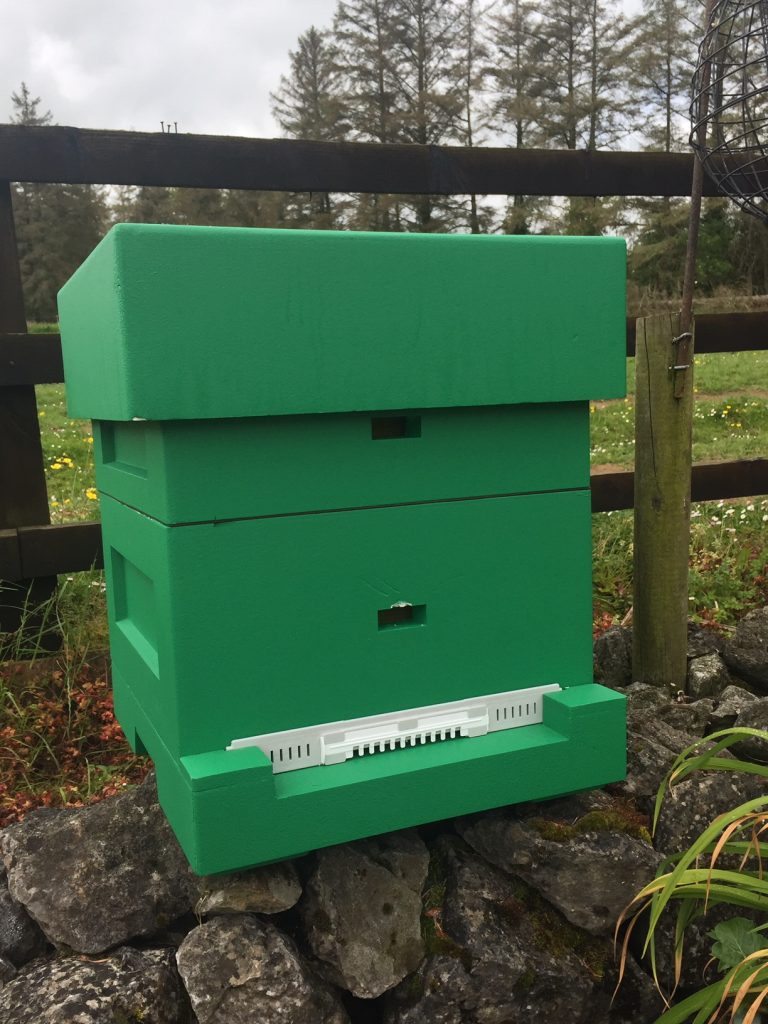 Assembly
As a 'newbee' to hive preparation and frame assembly, I watched some very useful videos posted to the Thorne site detailing National Beehive Frame assembly. Next I gathered some simple tools and a work bench and commenced work.