We had a fantastic line up of events for our one-off Teacher Showcase Day in November 2019!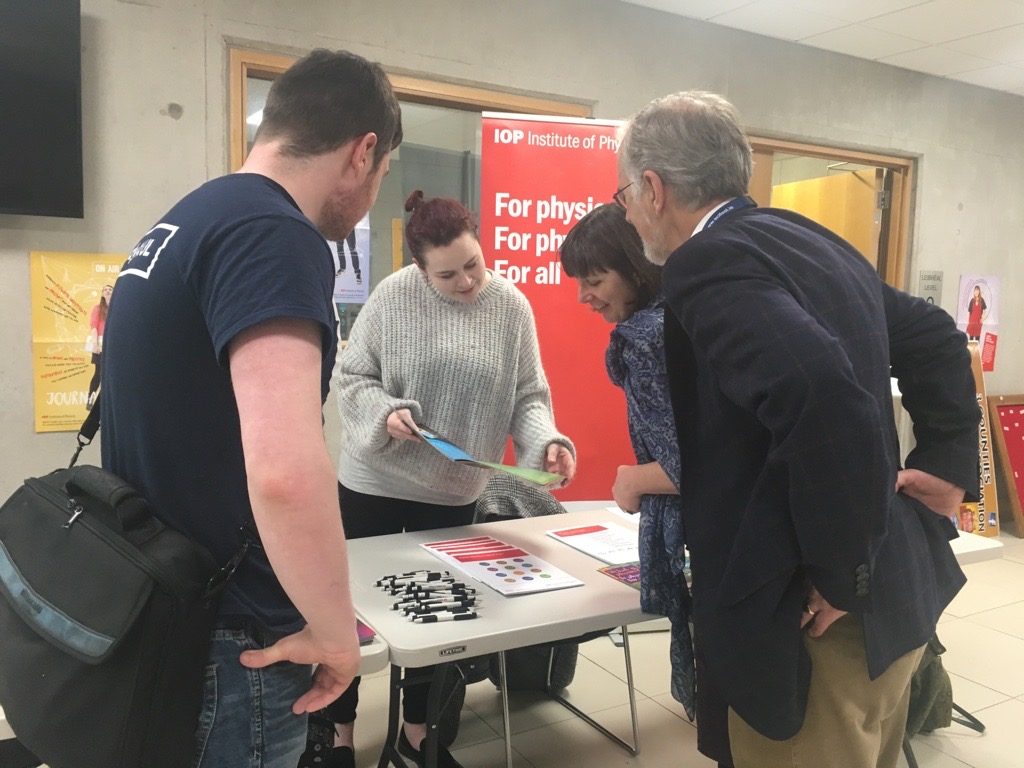 Circumstances in 2020 unfortunately have meant we have not been able to plan for a similar live event and instead we are planning to run a series of shorter virtual workshops in Autumn 2020.
These interactive workshops will begin with a workshop to support teachers to increase participation and engagement by all students, especially girls, in physics.
We also hope to bring our SOPHia beehive online for a workshop! This will showcase the wonderful world of the science of bees, and some related activities for the use in the classroom, courtesy of our beewise blog!
We further plan some guest talks from leaders in industry, business and education for their insights into the importance of encouraging more young people and more diversity in physics, along with careers and opportunities.
Details will be made available over the summer of 2020, and will be posted here and on our Twitter account (@SophiaPhysics).
You can also email sophiaphysicsproject@gmail.com for more information.