The Waggle Dance
Karl von Frish (Nobel prize 1973) showed that bees have colour vision and that their vision spectrum is shifted from the red end of the human visible spectrum into the ultraviolet, i.e. they can see uv as a distinct colour. We can't. However, reds look black to them. He also demonstrated that when bees find a source of nectar, they recruit other bees in the hive to travel to the nectar source using a 'waggle-dance' which indicates the direction, quality and quantity of the source, i.e. they have a sophisticated communication system.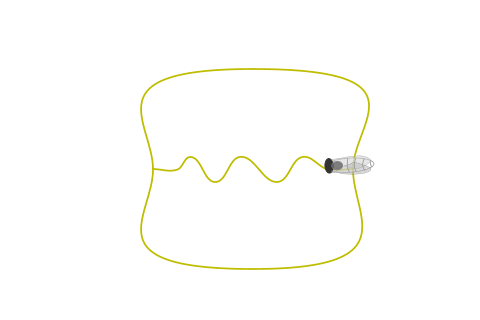 Nectar Source Direction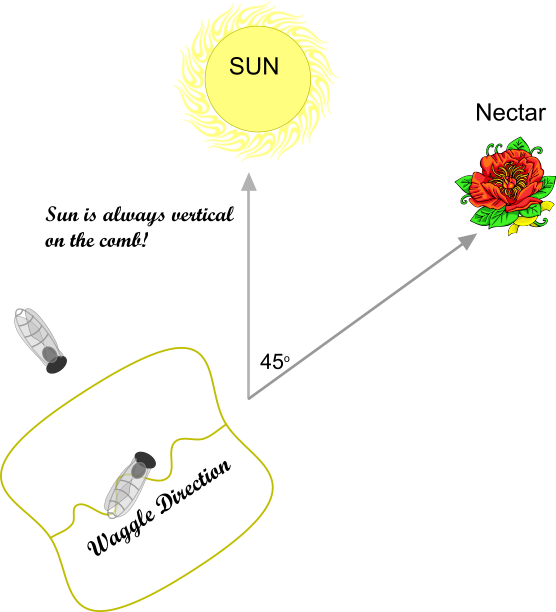 A simple round dance, on the other hand, indicates a nearby nectar/food source, i.e. no directional information is conveyed.