It has been a couple of weeks since an update on the hive has been posted (vacation time). However, Three Counties Beekeepers have been busy as have the bees, see weight gain chart below.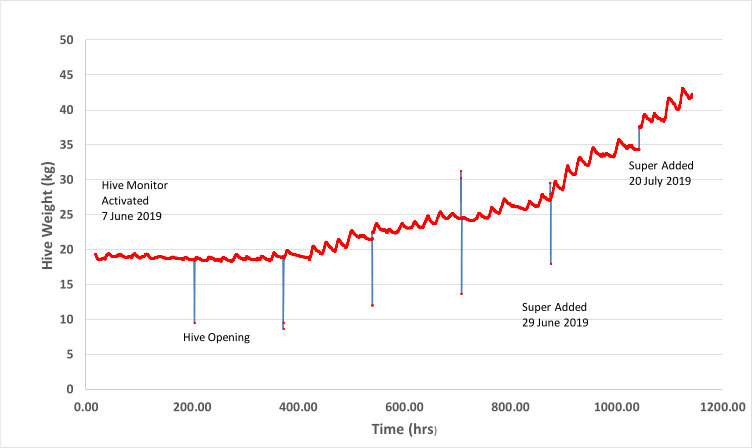 Two supers with frames have been added over the last month to accommodate the bountiful flow of honey to the hive. The photograph below shows the hive in its present form (its the one with the little GSM box on top).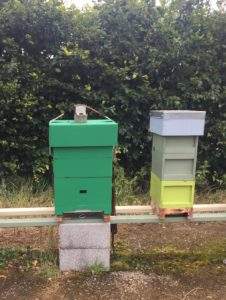 Finally, delighted to report that there is no ageism in beekeeping. The little lady doing the egg inspection below is only 12 years of age.